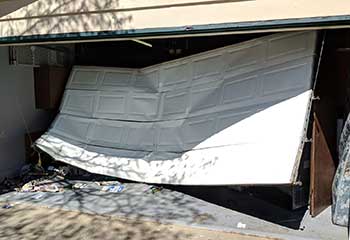 Panel Replacement
Customer Issue: A vandalism incident left one of the customer's garage door panels broken to the point where she wanted a replacement.
Our Solution: Our team had the customer remove her car to make room to work, and then raised the overhead garage door off its tracks. They unscrewed the panel and slid it out before putting in the replacement Clopay panel and attaching its rollers, and then reinstalled the door.
Jaclyn Culler
- South Westerlo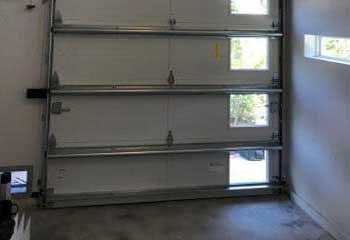 Sensor Alignment
Customer Issue: Mr. Gaulke's garage door kept returning to the open position after just a moment when he tried to close it.
Our Solution: Checking the garage door sensor LED's confirmed the nature of the problem. Our team then cleaned the lenses, loosened the photo eye pair, and adjusted and leveled them before retightening. Once the opener was reconnected, the door opened and closed perfectly well again.
Elvis Gaulke
- Norton Hill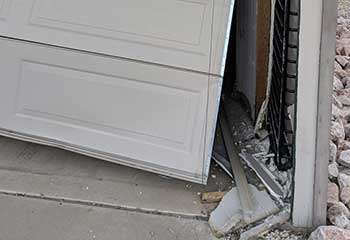 Garage Door Off Track
Customer Issue: A lawn mower mishap ended up damaging one of the tracks and letting the customer's garage door slip out.
Our Solution: The customer opted for field repairs only for the damaged track for the time being, though she was advised to consider replacing it. After manually raising the garage door off the track and straightening out the track, reinserting the door was straightforward enough.
Barbera Oldfield
- Greenville