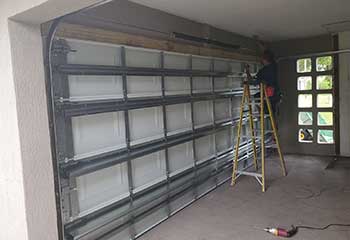 Garage Door Replacement
Customer Issue: Mr. Mooney was losing conditioned air through his garage.
Our Solution: We talked to Mr. Mooney about various makes and models until we found the option that was just perfect for him. We returned the next day and replaced the original door with the new one. Once we finished the installation, we carried out maintenance and fine-tuned the system. Mr. Mooney really loved how the new door improved the curb appeal of his home.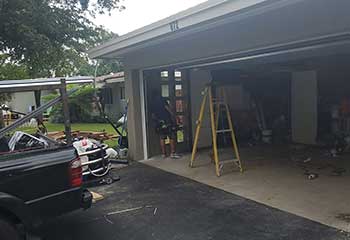 Panel Replacement
Customer Issue: Numerous dents and cracks on the bottom panels of this customer's garage door started to rust and made the door look shabby.
Our Solution: Luckily for Mr. Haller, his garage door mechanism was in pretty good shape and just needed a bit of preventative maintenance. As for the panels, the most cost-effective way to make his garage door more beautiful was to replace the rusted panels with matching ones. And that's exactly what we did. Once we were done, the door looked as if brand new again.
Robert Haller
- Irvington