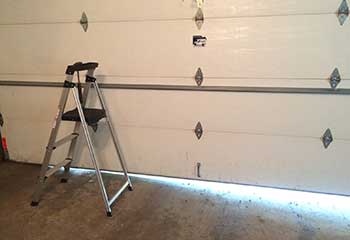 Track Replacement
Customer Issue: Mr. Wells' garage door had started to slow substantially lately, and he found it extremely frustrating with his busy schedule.
Our Solution: After checking over Mr. Wells' garage door system, we determined that the track had become rusted and broken over the years. Our professionals disconnected the door from the springs and cable, after releasing the tension, to take it off the tracks. We then unbolted the damaged track to remove it, and replace it. Our experts returned the door to its place to test the movement.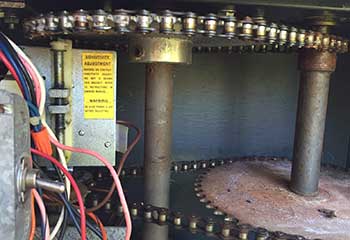 Garage Door Opener Repair
Customer Issue: Mr. Wilkerson's garage door opener should have been operating quietly, but lately it had started making a lot of noise.
Our Solution: We secured the garage door in place before disconnecting Mr. Wilkerson's Genie model 3053-TKV garage door opener to open and inspect. After our professionals checked the various components, they determined that the motor had been damaged. We repaired it and reinstalled the opener to then check and confirm the noisiness had stopped, and that it operated effectively.
Shawn Wilkerson
- Chappaqua