Sensor Alignment
Customer Issue: Misaligned safety sensors.
Our Solution: The role of the photo eye sensors is to alert the opener when an obstacle is blocking the door's path, so that it wouldn't close the door. Tempering with these components requires skill, as they can be quite fragile. We carefully repositioned this customer's safety sensors (he discovered they were misaligned during a routine maintenance check), and we tested the reverse mechanism to ensure it was fully functional.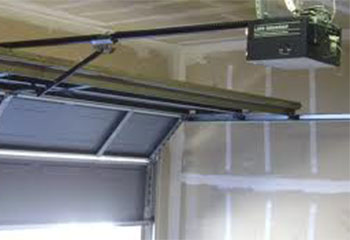 Opener Repair
Customer Issue: Opener can't move the door.
Our Solution: The motor gear seemed to be working fine, but the door wouldn't move. A quick inspection led us to discover that a part of the trolley broke, which meant that the opener and the door had been disconnected. We replaced the trolley with a new one and the problem was solved.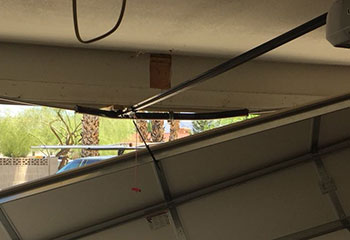 Spring Replacement
Customer Issue: Broken garage door spring.
Our Solution: We began by securing the door in place. Then, we then carefully detached and removed the spring that broke. We then placed a new one onto the shaft (it was a torsion spring) and adjusted its tension until it was optimal. The door was once again able to move safely.