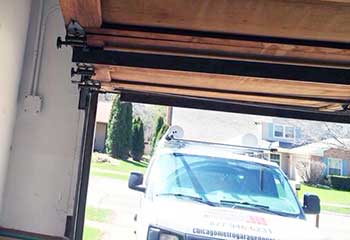 Garage Door Troubleshooting
Customer Issue: Mr. Romero found that dealing with his slow and jerky garage door every day was tiring, and wanted us to troubleshoot for him
Our Solution: We determined that a few of his garage door rollers needed repairs, and on top of that some parts needed lubrication. Our technicians first opened up the tracks to repair the few rollers that needed it. We then applied lubrication to areas, such as the springs, that needed to be loosened up.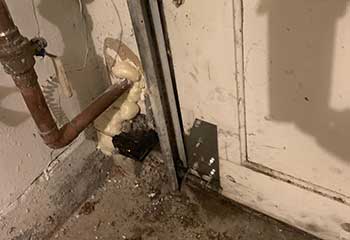 Sensor Alignment
Customer Issue: Mrs. Monroe's garage door refused to close for more than a couple of feet before returning to the open position.
Our Solution: Our team checked the photo eye sensors, and found them to be giving the blinking warning light sign. After loosening the garage door sensors, they were able to adjust and level them back into position and tighten them back in place there. Problem solved.
Oriana Monroe
- Bronxville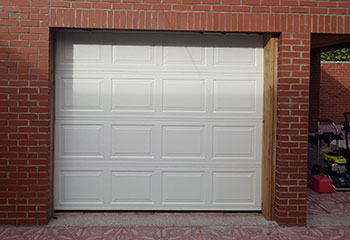 New Garage Door Installation
Customer Issue: Renovating a new family-sized house that the customers planned to move into included replacing its ancient garage door.
Our Solution: The Allerdice family had a new automatic opener already, but needed the garage door, tracks, and spring and cable system replaced. Our team provided them with a custom-made overhead door with carriage house aesthetics from Raynor that fell within their opener's optimum weight range, springs and tracks included.
John Allerdice
- Bronxville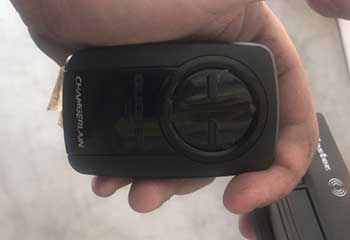 Opener Remote Control Failed
Customer Issue: The customer's garage door remote control wasn't working.
Our Solution: After determining it couldn't be repaired, we replaced the broken door remote with a new Chamberlain MYQ-G0301 remote to match the customer's existing opener. We then performed a series of tests to make sure the door was working properly.
Angela Warren
- Bronxville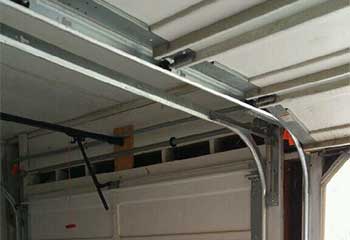 Garage Door Troubleshooting
Customer Issue: This customer's tracks were worn out and pitted.
Our Solution: Upon inspection, we identified the problem as worn out tracks with pitting that was stopping the door from opening properly. We disconnected the opener, before clamping the door open and replacing the tracks with a new set. We finished with a final test.
Adam Schultz
- Bronxville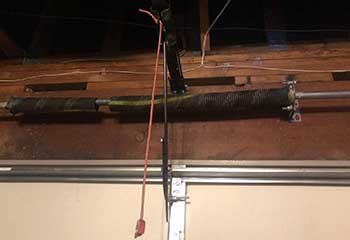 Broken Spring Replacement
Customer Issue: The customer had a broken torsion spring.
Our Solution: We disconnected the opener and removed the broken torsion spring. We also removed its worn counterpart. We replaced both springs with a new set before testing the door manually, then reconnected the opener and made sure everything worked properly.
Paige McMahon
- Bronxville